Caribu
Caribu makes family video calls unforgettable by making them interactive, educational, and entertaining!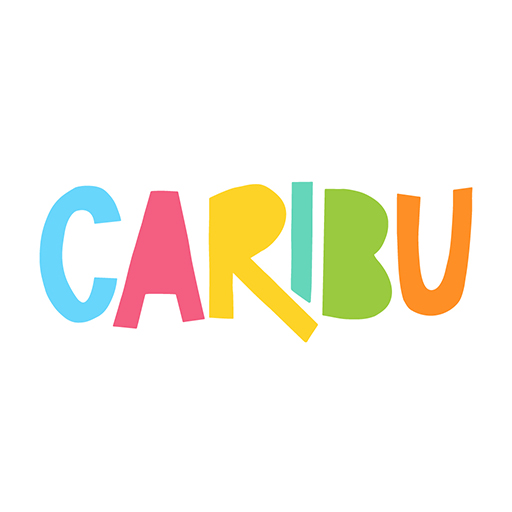 Caribu
Caribu makes family video calls unforgettable by making them interactive, educational, and entertaining!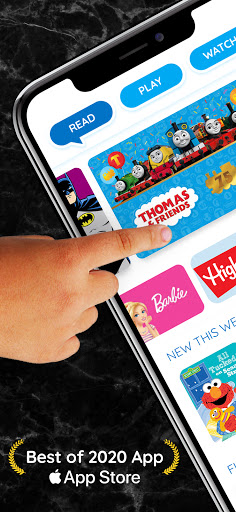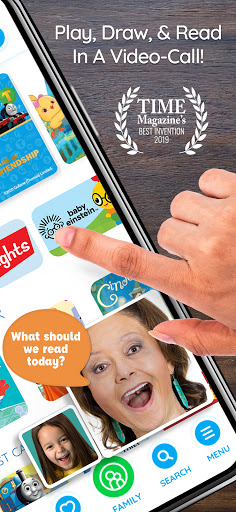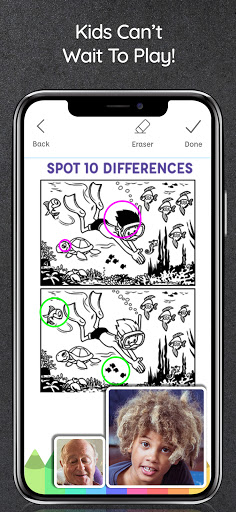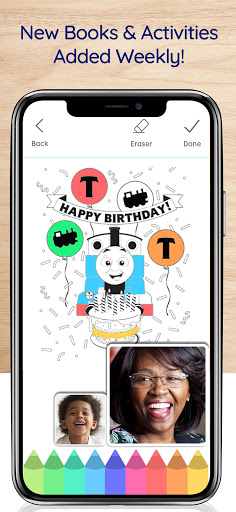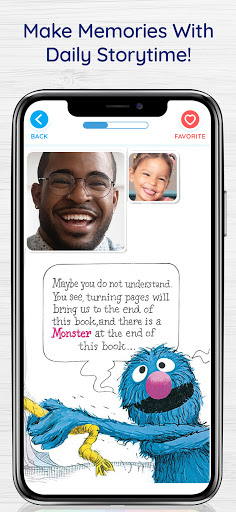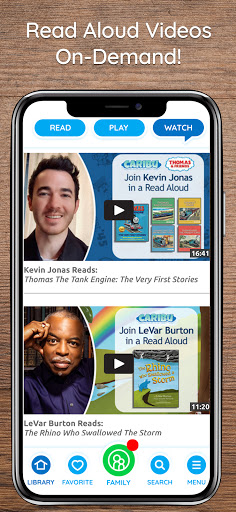 Device OS Support:
Requires iOS 13 / Android 10 or later
Caribu makes family video calls unforgettable by making them interactive, educational, and entertaining! Caribu has created video calling for kids with a library of thousands of books, activities, games, and coloring books that will keep children engaged for hours. On Caribu video calls, kids can draw, read bedtime stories, solve puzzles, play games, play learning games, cook, and even view famous artwork together in a real-time video call, no matter how far apart you are.

Families in 200+ countries and territories connect on Caribu video calls for immersive and activity-rich kids & family video calls, encouraging fun and educational screen-time.

The Caribu Free Plan allows you to try Caribu video calls for kids risk-free before choosing to upgrade to the Unlimited Plan. Each Caribu Unlimited plan is a Family Plan - when you subscribe to Caribu Unlimited, access to all of our features (video calls, coloring books, learning games, story books, etc?) will be shared with your contacts.

KEY FEATURES
? Video calling for kids & family
? Read books and draw in coloring books with your kids or grandkids in an engaging video call
? Thousands of great children?s books and many more added weekly
? Paint, color and draw together without the mess
? Play learning games such as tic-tac-toe, word search, and learning puzzles
? New categories on Anti-Racism and Social-Emotional Learning to engage in current and relevant topics with children around social justice, mask-wearing, and social distancing
? Cook together and enjoy child-friendly recipes
? A wide variety of coloring sheets including everything from wild animals to learn the alphabet
? Books available in multiple languages (in order of quantity). English, Spanish, French, Chinese, Portuguese, Creole, Plains Cree, German, Arabic, and Italian.
? Search by Categories like Age Group, Grade Level, Fairy Tales, Animals, Art, Cooking, and many more


THOUSANDS OF STORIES TO READ TOGETHER
Hear giggles and share smiles when reading books together like:
? Thomas & Friends
? DC Comics (Batman, Superman & more)
? Barbie
? Wheels on the Bus
? Goldilocks and the Three Bears
? Highlights
? Sesame Street
? Twinkle, Twinkle, Little Star
? The Boy Who Cried Wolf
? Aladdin
? Peter Rabbit
? Snow White & the Seven Dwarfs
? The Wizard of Oz
? AND MANY MORE


TURN VIDEO-CALLS INTO FAMILY ACTIVITY TIME
Enjoy Caribu?s constantly updated interactive activities section where you and the kids can color unicorns, dinosaurs, puppies, and draw on blank canvases to calm the kids and make memorable art together over video-calls. Paint family masterpieces without the mess and cleanup.

PLAY GAMES TOGETHER WITH THE KIDS
Check out the activities section for coloring sheets or solve interactive word puzzles, and compete for word searches and tic-tac-toe to strengthen memory and attention for kids, grandparents, and the whole family.

CELEBRITY READ ALOUD VIDEOS ON-DEMAND
When family and friends aren?t around, kids can watch celebrities read their favorite books in our Video section. The Read-Aloud videos are on-demand so kids can watch whenever they want. We have Kevin Jonas, LeVar Burton, former NFL Players, Television Actors, Puppets, and more.