LearnX
LeARn helps young children learn English words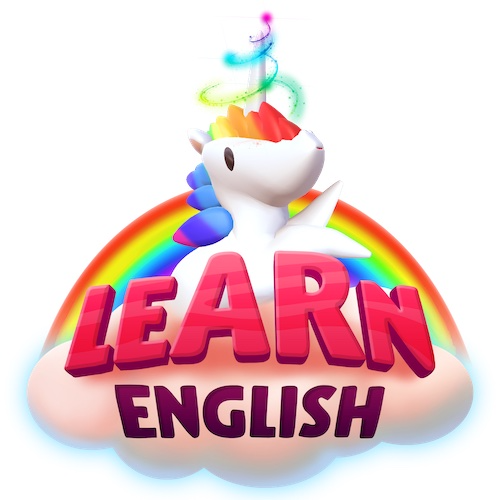 LearnX
LeARn helps young children learn English words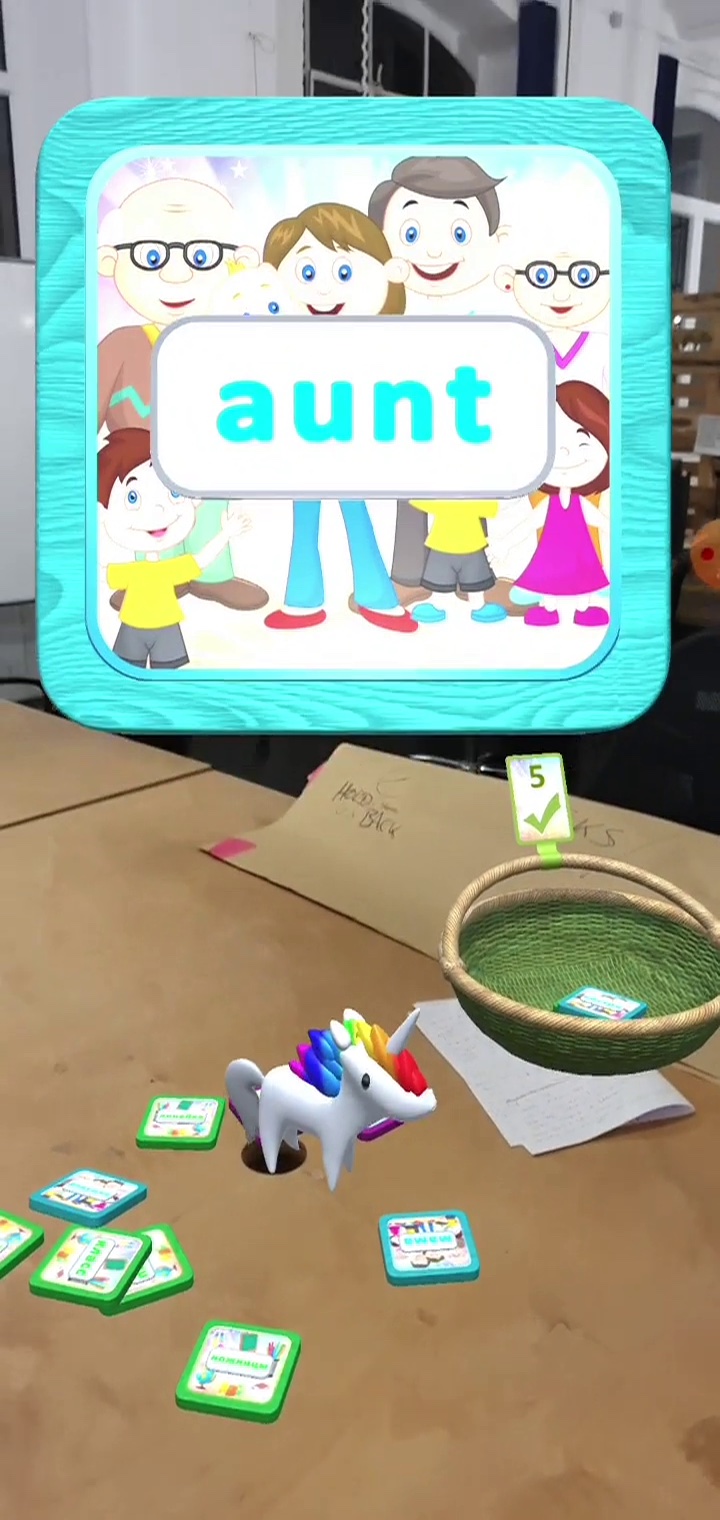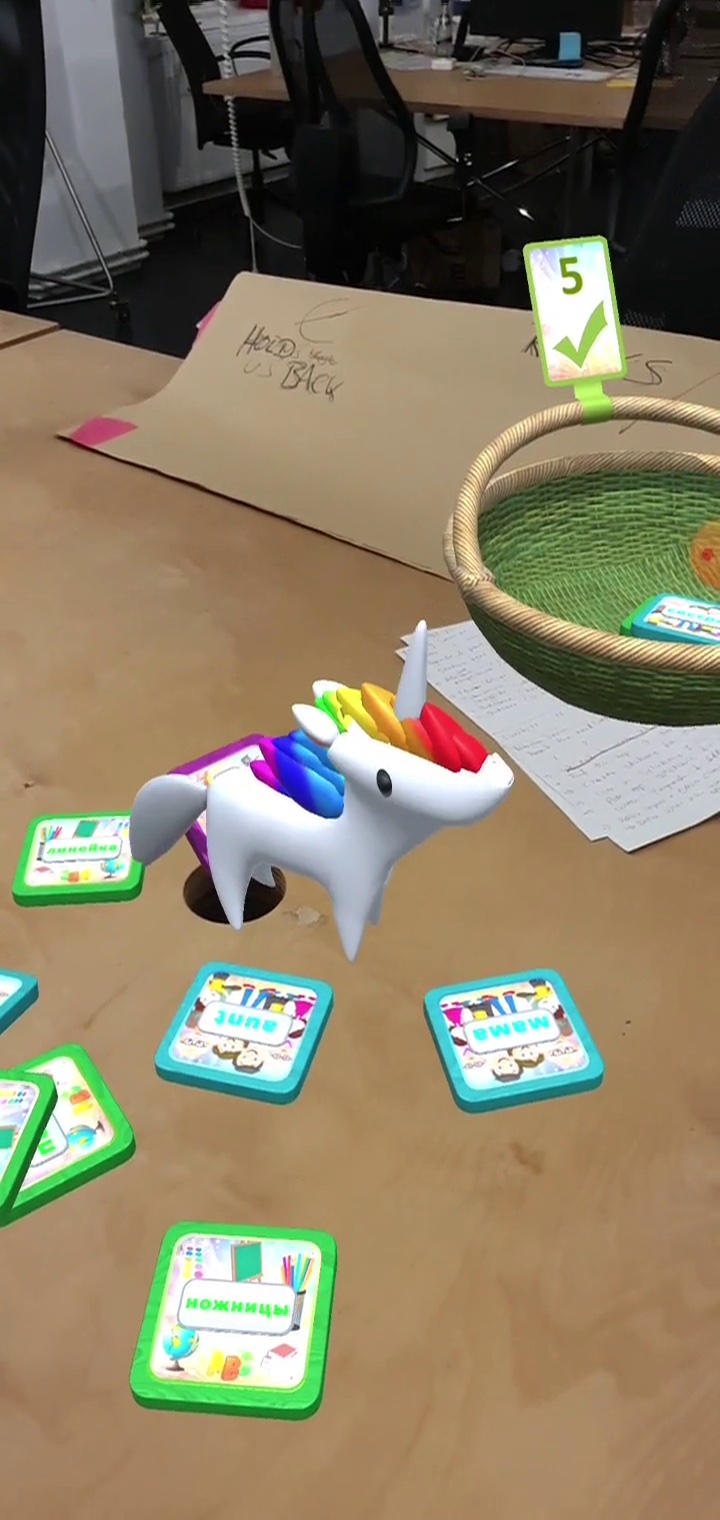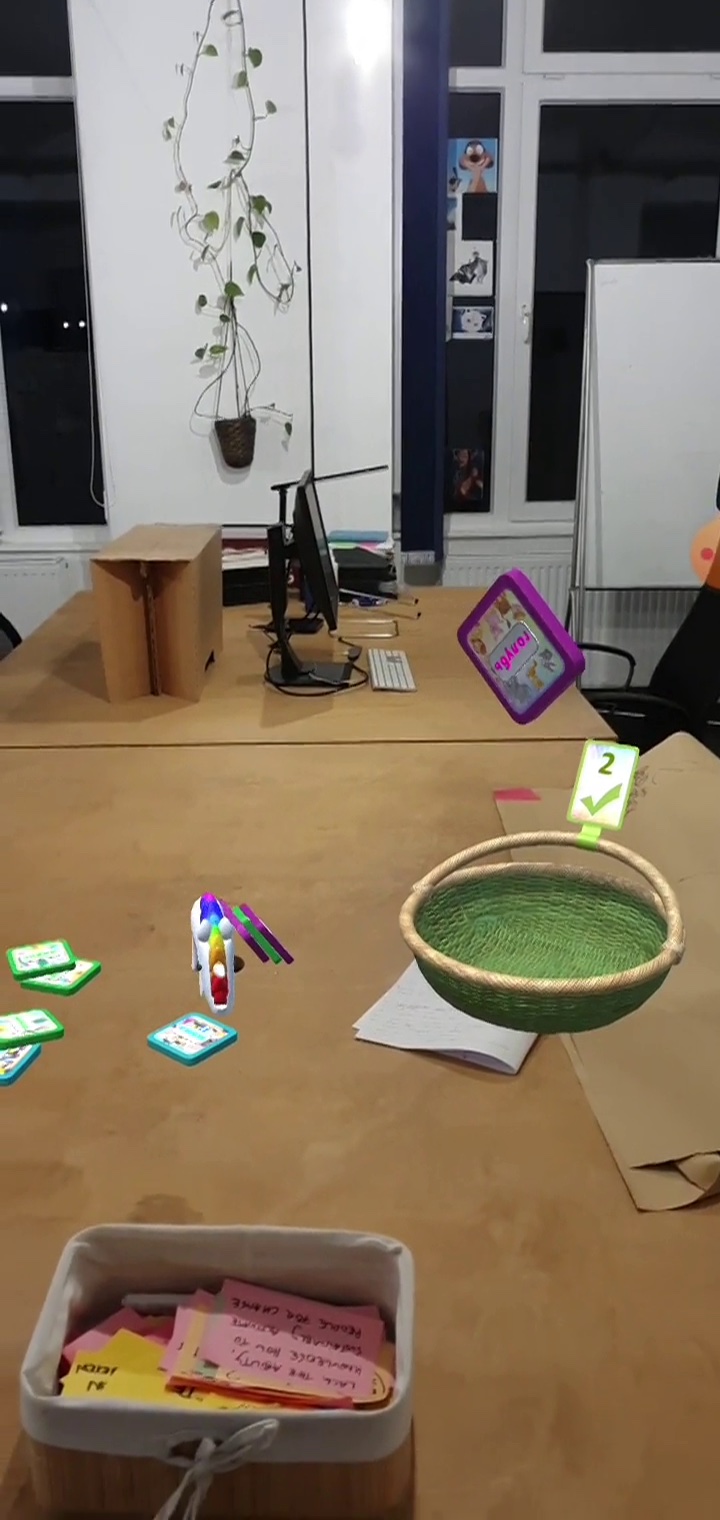 Device OS Support:
Requires iOS 13 / Android 10 or later
Teaching English to young kids can be a tricky task and always needs to be approached in a creative way.

LeARn brings digital English teaching into the real world with the power of Augmented Reality. The young players are greeted by a cheerful unicorn — Jonny, who speaks with human voice, greets the players and shows them around. The players are invited to choose one of 11 word categories and then to place Jonny on a desk or on the floor and then Jonny brings beautiful word cards. Each card has a word written in English or in players' native language. Players need to choose a card, which will fly towards them and a correct matching word in the other language needs to be input. That can be done by typing or via speaking into a device's microphone. Each English word Jonny speaks in voice to help players learn the pronunciation. Every correct-answered card goes into a green basket and a wrong one — into a red basket. When all the cards are answered — the red basket is turned upside down and the players have a chance to answer correctly to the words they previously did not remember right. When all the cards are answered correctly — they magically turn into a basket full of strawberries, which Jonny gladly munches, thanking the players for the snack.

We strongly believe that physical interactions with words provide higher brain activity, therefore stimulating the remembering process of the new words and their pronunciation. The players are incentivized by the presence of Jonny, who praises them and celebrates each correct answer.